We ran a New Year's Commuter Challenge earlier in the year, and we recently heard from BetterPoints user Carl who took part. He won a prize for all his active commuting to work and really enjoyed encouraging his work colleagues to do the same.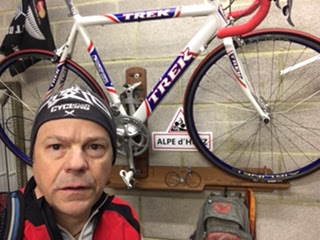 'BetterPoints helps cyclists keep on track when old habits threaten. Whenever I think about driving to work now I always think about the lost points that I could have gained, the BetterPoints programme has helped me to stay on track. My work colleagues are aware of my recent prize win and some of them are now considering commuting to work by their own power rather than by car, so that is good for everyone all round.' - Carl
Thanks for being a great advocate for active commuting Carl, keep up the good work!
Join the Bridgwater Way Workplace Challenge.
We have a new Workplace Challenge which runs from 13th May- 21st June 2019 tap here to find out more about it and how to join in.