Get Out, Get Active and Earn Rewards!
It's The Bridgwater Way…
BetterPoints has joined forces with Somerset County Council to offer the local communities in Bridgwater (initially focused on the villages of North Petherton, Stockmoor and Wilstock), a fun platform (the BetterPoints app) where you can build up BetterPoints & BetterTickets just for walking, cycling, running & scooting - The Bridgwater Way BetterPoints programme!
The app has been cleverly designed to incentivise active travel and you can log your activity and see your points go up and up! You can even see how far you travelled, how long it took, calories burnt & CO2 saved compared to driving a car.
What is The Bridgwater Way?
The programme is focussed on helping to keep Bridgwater moving as the town goes through a period of significant growth and investment. By providing information, advice and tools people can choose the best time to travel and routes to use and help reduce the need to travel in the first place.
In particular the programme will help people avoid times when the roads are busiest. It includes investment in new roads and improvements to existing roads and junctions, as well as miles of new and improved routes for pedestrians and cyclists.
It also offers active travel initiatives to make getting to work or school easier and safer.

What are BetterPoints & BetterTickets?
BetterPoints are a digital currency rewarded to users for being active! These points can then be redeemed at high street retailers or given to your favourite charity.
BetterTickets are earnt through challenges and prizes draws. We have an impressive set of prizes to be won. Winners are announced every week, so you just have to keep an eye out for the announcements on the app.
Every week we announce 2 winners and award them with pots of BetterPoints to spend at a high-street retailer, donate to charity or continue to save;
5,000 BetterPoints for 2 winners, each week!
What can I win?
Once you step outside your home you can earn BetterPoints for walking, cycling, running & scooting. Then use your BetterPoints to reward yourself by selecting vouchers or donate them to charity.
We have challenges coming soon!
Who is this for, and why?
If you live in North Petherton, Stockmoor Village & Wilstock Village you are invited to join in! Just download the BetterPoints app, get active and start collecting points.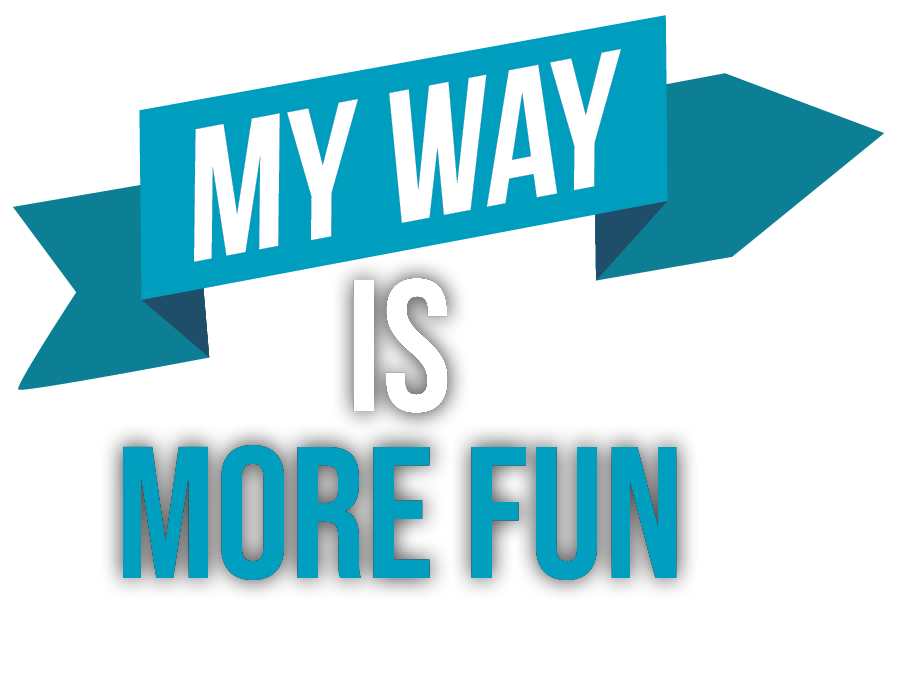 We welcome families, friends, children, the lot!
We want to help the local community get even more active. Instead of driving your car to the local shops, take a stroll. If you've been eager to hop on your bike, why not earn points & prizes at the same time!
How do I take part?
Click below to download the BetterPoints app.
Watch a short video here to get you started or follow these instructions:
1. Download the BetterPoints app from the App Store or the Google Play Store.
2. Tap 'Sign up' in the app and fill out the form.
3. You will be eligible to 'opt in' to The Bridgwater Way BetterPoints Programme due to your postcode. Click your programme tab and select 'join'. There will be a welcome message about this on your timeline in the app.
4. Tap the Play ▶button in the top right corner of the app.
5. Track your activity via Automatic (always on) or Manual Tracking (when you want to track a specific activity).
6. Start earning BetterPoints!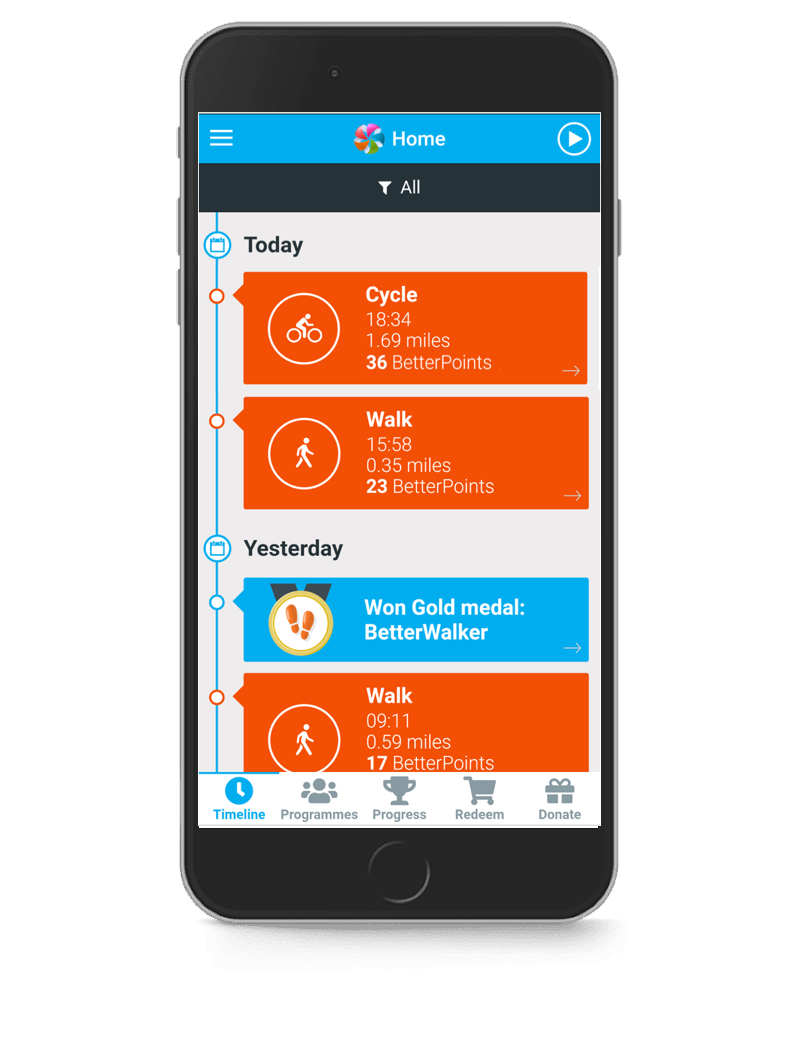 How can we help you to stay motivated?
With BetterPoints you can see your points accumulate on the app for your efforts, we will also share news of what is going on in your area to help you to stay active.
From time to time we will ask you questions about your travel and activity habits. Please answer these promptly and honestly as this will help us evaluate the impact of the programme when it ends.
So, get out there and start earning rewards for your activities!
Are you a local business owner?
If so, we want to hear from you! Once people have built up their points and are ready to spend them, you could be the retailer that they choose.
All you need to do is contact customercare@betterpoints.uk and we will set you up as a partner.
Terms and Conditions
You must live in The Bridgwater Way target area as specified in the list of postcodes on the main programme page. Users who use a referral code to enter the programme who do not fulfil that criteria will be placed into the UK Rewards programme after registering to earn BetterPoints. For more information please read our privacy policy.